Built for Your Needs
Whether you need a simple single page scroll site, a medium sized site, or a comprehensive e-commerce package, we've got you covered! It's important that your website is not only functional, but memorable and engaging.You have a matter of seconds to capture the attention of your target audience, our Ninjas are experts at interesting and effective web design and content. Let us create a website that will maximize your online presence!!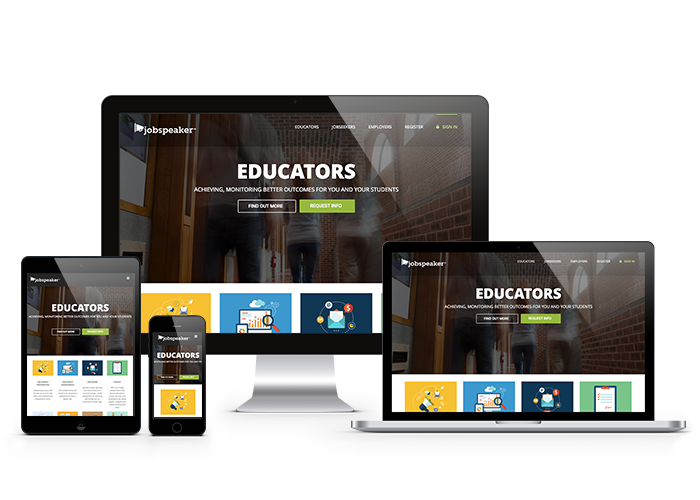 Small, Large, E-Commerce… We do it All
How Do We Do It?
In Silence, DUH
But seriously, our Ninjas work swiftly with the latest software to get the job done how you want it, and when you need it most.














Every site we make is fully responsive, as it should be in a time when mobile browsing is a must. We assure you your content will look good whether on a mobile or desktop device.

The thought of an e-commerce website can often be overwhelming. From the front end of your site to the back end, our designers have you covered. We focus on creating an easy shopping experience to keep your customers engaged and happily purchasing your products or services. The back end requires competent, efficient integration of various tools and platforms to seamlessly manage your inventory and flow of business.

Content Management Systems (CMS)
Effective content management at the foundational level is paramount to an efficient and easily maintained website. Content Management Systems streamline both the design and content of your site, maximizing its efficiency and saving yourself time as well – so you can focus on making money, while your site does the rest for you!

Search Engine Optimization & Search Engine Marketing (SEO/SEM)
Proper utilization SEO and SEM are key to increasing visibility of your products and services. SEO will push your domain to the top of search engine results based on search relevance, SEM utilizes your SEO's to take marketing to an entirely new level.

Analytics work hand in hand with SEO at optimizing your website. Data collection is key to understanding your customer base as well as the overall needs of your industry. These analytics are useful for assessing the current marketplace as well as the making future marketing decisions.

Information architecture is the key to site maps, categories, hierarchies, and navigation. IA creates a more positive and efficient user experience. It's one thing to look for a product or service on the internet, it is quite another for that search to be simple and streamlined. Our Ninjas are experts at creating an ideal user experience, being mindful of little frustrations and speed bumps along the way.
Need an APP?
Creating an app is no small task, but our Ninjas can do it.From your first impression to your last, leaving the right impression is the key to building your brand.Our Design Ninjas can help!
How much does a website cost?
This is the million dollar question everyone wants to know. We can design websites ranging from very basic to extremely elaborate and every website is specifically tailored to your business needs. Because we strive to give you the best possible website we must first assess your wants, needs, and budget requirements. You can start the process by filing out our WDYWIS (What Do You Want Idea Sketch). Once we have an idea of what you want we'll excitedly give you a ring.
How long does it take to have a website made?
We can build you a small-medium size website in a matter of days. Any sites demanding a heavy amount of custom coding will take longer. We will always work with you to make the best choices for your sites needs.
How do I give you information for my stuff (i.e business cards, website, logo, etc)?
Giving us all your project stuff can be like giving us a boat load of files. To make it easy on you, we provide web collaboration tools to share information, see your project progress throughout your time with us and take the load off.
Do you offer hosting and maintenance?
Yes we happily do. We have monthly packages. We are your hostess-with-the-mostest all the while maintaining your website in pristine condition.
Do you offer copywriting?
Yes. We offer copywriting services per your project needs. We have an uber talented team of literary quilled skilled ninjas.
How do I make payments?
But, generally, our clients prefer paying with credit cards (Visa, MasterCard, Discover, or American Express), digitally (Paypal or Square), or by check.
Do you do SEO?
Thank you for asking. Yes we do. We provide monthly status reports to show your site's success. You'll be jumping up and down with joy reading these reports.
Who do I call if I have problems with my website?
There are plenty of help hotlines but we won't give you those. Have a problem, you can contact your designated dutiful Ninja via phone or email. Sometimes we may not be on the super ready, when that happens, we'll be sure to contact you ASAP in the order that we receive calls or emails for troubleshooting requests. Because we're sharp shooters with ending your troubles.